 REJUVENATING NATURAL SERUM
The Firming Serum "Elixir Bonheur" playfully conjures up smoother, firmer, brighter and more youthful skin. The unique formulation is rich in essential fatty acids, which act as a protective shield for the skin's natural hydration. This beneficial effect is possible thanks to the surprising concentration of precious oils, which, side by side, effectively fight against wrinkles. The combination of prickly pear oil and apricot oil amplifies the antioxidant power of rosemary and the cleansing properties of neroli. The result is a sensual and highly effective anti-ageing potion for skin of all ages.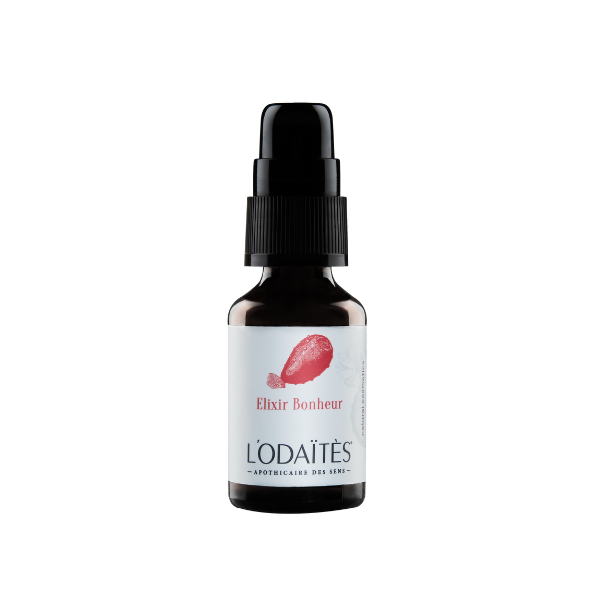 Deeply hydrates and softens

Effectively protects against wrinkles
It acts against cell ageing

Unifies and reduces redness

It restores balance to the skin
Discover the hottest natural anti-ageing elixir that conjures up smoother, firmer and more youthful skin. The Firming Serum takes care of all the senses thanks to neroli and rosemary oil, which give the serum antioxidant, cleansing properties, and fragrance. In addition to date nectar, it contains prickly pear and apricot oil. The result is hydrated, smoothed and unified skin from the first use.
L'Odaïtès Natural Skincare - Synonymous for Clean Formulations and Enjoyment
This sophisticated French natural anti-ageing skincare successfully fuses innovative scientific processing methods with traditional botanical recipes. The result is a highly effective natural skincare that caresses deeply. Not only the skin but also the senses. Carefully selected composition inside, sensually delicate fragrance of neroli on the surface.
The Firming Serum "Elixir Bonheur" Provides Effective Protection Against Wrinkles and Restores Skin's Balance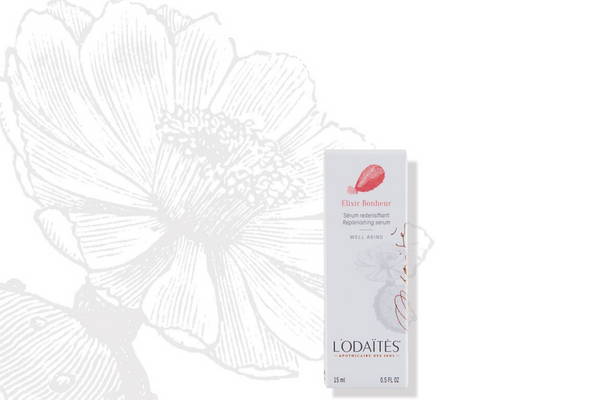 Fine texture for easy absorption

Top-quality active substances

Aromatherapy fragrance for the pleasure of the senses

Clean formulation: 0% parabens, silicones, phenoxyethanol, PEG, dyes, phthalates and sulfates

Ingredients: virgin prickly pear oil, virgin jojoba oil, rosemary essential oil, neroli essential oil, vitamin E

Concentration of active substances 82%
I keep returning to the elixir; it hydrates the skin beautifully, and although it is oily, it doesn't leave the skin greasy; I love its unusual smell. It's such an addiction of mine :-)
And yes, the firming serum from Lodaites is beneficial; it's a real luxury, I bought two packs for the first time, and I won't be the last because, after it, the skin is wonderfully soft, nourished, hydrated, and smells wonderful. I am delighted and recommend it.

The most amazing!The most fantastic oil I have ever had. The skin is nourished and brightened. In my case, the whole range of Lodaites also beautifully lightens pigment spots from pregnancy, which even expensive depigmentation cosmetics did not help.
Small miracle! I have already tried a lot on my skin (I worked in one of the major perfumeries). But this works incredible magic on the skin. It does not clog pores, nourishes and smooths the skin, and the smell is breathtaking. 😉👍🏻 Better than expensive brands. This serum is worth it.
Elixir of Lodaites is great. I went into it "blindly", only based on reviews and positive experiences with other products of the brand (cream, peeling, mask), and I must say that it does something on the skin. I was worried because my skin doesn't take well to oil serums or oils. Respectively, in removing makeup or cleaning, we are friends with oils, but skin oil serums usually start to clog my pores, sit on my skin, and dry me out after the second or third application. In short, to make mischief. However, this does not apply to this firming serum at all. It's oily but at the same time light. It absorbs beautifully, I put one pump, and that's enough for me. It smells beautiful, although quite intense - that might bother some. As a result, I noticed an equalization of the colour tone of the skin. The skin is beautifully "tuned" in the morning - dry areas receive nutrition, and oilier areas do not shine. Overall, the skin smoothes out and looks satisfied and rested. It's not my last package :)
I already bought three packs. Great satisfaction.

At first, I found the smell intense and the quantity for one dose large. I regretted buying it. But after a few days, I was already looking forward to the scent, and the little oil was perfectly absorbed, so even the amount - if it is injected into the palm and warmed up there and only then used - is perfect. I already have the 3rd package, and I wouldn't be without it :) It's my must-have in my care, unlike the mask, which hasn't convinced me yet.
I love the firming serum; it's great for my dry skin. It absorbs well. I take two pumps at night, only one in the morning. Thanks to the serum, my skin is soft, nourished and brightened. The entire Lodaites line is excellent.
It is my "must-have". I recommend it! I use it morning and night under a cream.
I use it with the cream, and I love its beautiful scent and strong effect. Every application is a pleasure for me that I enjoy. I repeatedly bought and gradually bought the whole line, including the mask and peeling. Excellent! :)

A beneficial elixir with a beautiful scent is pleasant. My skin feels nourished, and even dry spots on the skin have disappeared.
I am buying for the umpteenth time. My sister and I can't live without it. For me, the best product is from Lodaites. Combined with the mask, which I leave overnight for the first week, it works wonders. Even the people around have noticed :-) The skin is soft, hydrated and healthy after it. I recommend trying it.
Beautiful skin after this serum.
A genuinely beneficial elixir! Not only does it work, and it has a nice non-greasy texture. But above all, thanks to the neroli scent, it warms the skin and the soul.

I added the serum to your mask, and it is sensational!
Smells beautiful. It's a very pleasant serum to use.👍
I am delighted with all the Lodaites products. They do my dehydrated skin very well and smell great. 😊
My skin calmed down beautifully.

The Firming Serum Elixir Bonheur is amazing. Believe me, I can't imagine my morning and evening skincare ritual without it.
Beautifully velvety skin.
I'm not a big fan of oil serums/elixirs; I like water-based serums (e.g. from Dabba), so I was curious about this product. The Firming Serum is very pleasant, smells good, and absorbs well. It works very well for me, especially when my skin is somewhat irritated and irritable; it is an elixir for me. I will surely continue buying it.
The products are excellent. My skin has improved incredibly with visible rejuvenation. I'm sorry that the brick-and-mortar store in Albertov, Prague is closed. So I will order online.

Beautiful fragrance fits the skin very well. The skin is soft and nicely nourished after use.
I already have the second pack and will continue ordering. It's a great elixir.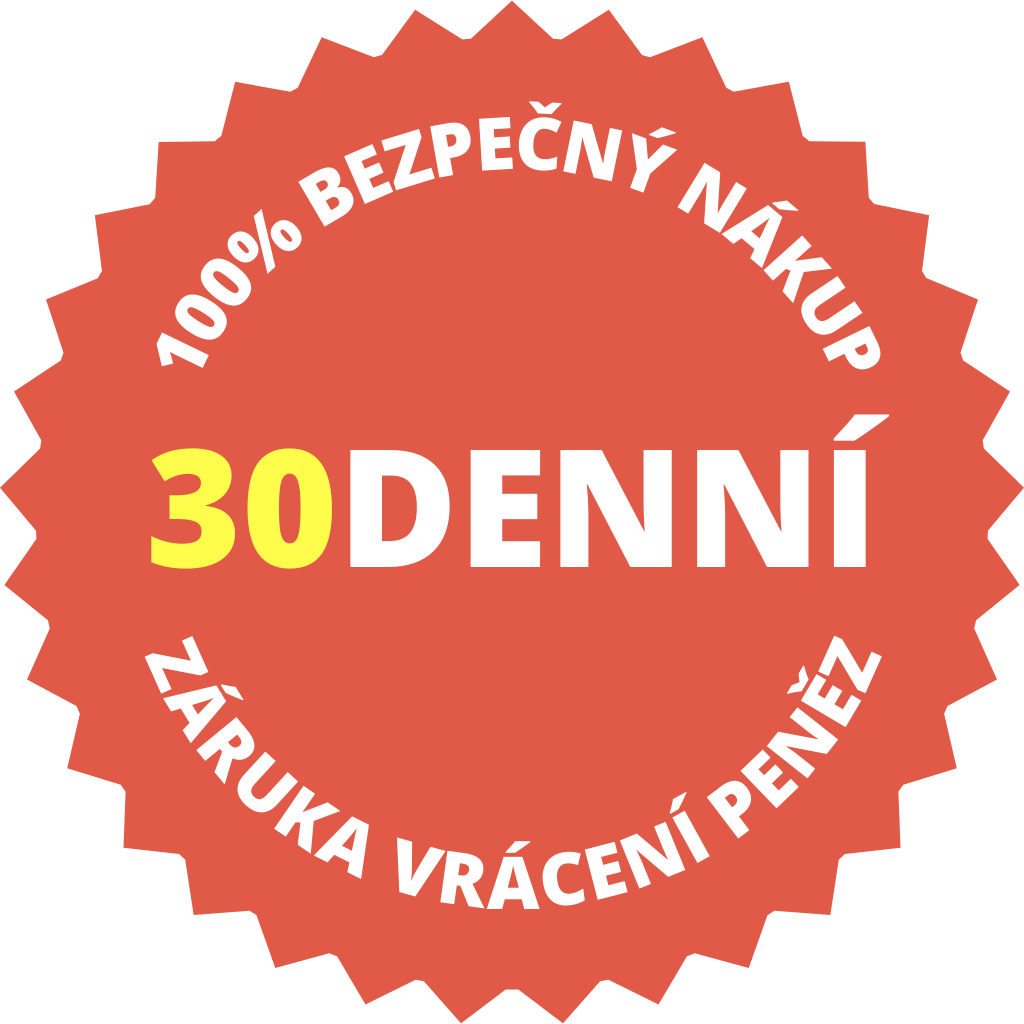 We are 100% confident in our Firming SerumElixir Bonheur. If you are not satisfied, we will give you a FULL REFUND.
Order now with complete confidence and send back the unused product if you change your mind, and we'll refund you within 30 days.
WHAT MAKES THE FRENCH NATURAL SKINCARE BRAND L'ODAÏTÈS EXCEPTIONAL?
1.Revolutionary Ingredients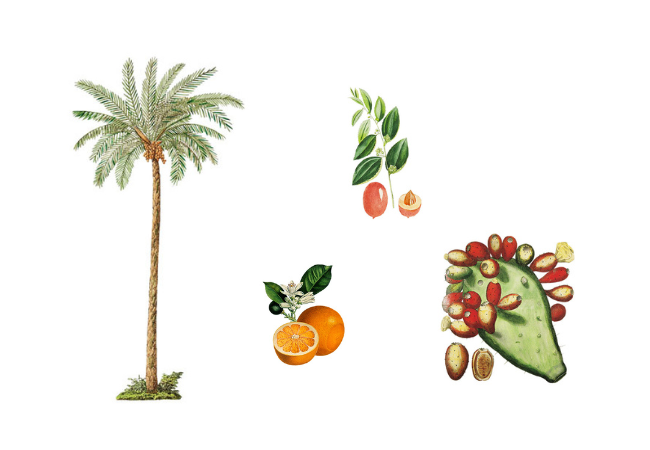 It is the only skincare in the world that uses a rare extract from the fruits of the date tree, which as a plant, perfectly resists drought in the desert. Dates are full of vitamins, minerals and polyphenols. Studies have revealed their ability to hydrate and retain moisture in the skin. Thanks to the gentle cold extraction method of date nectar, it can lend its abilities to the preparations and thus contributes to visible anti-ageing effects.
Protection against cell ageing

Activation of cellular communication

Energy storage for cellular metabolism
Protection against photo-oxidation

The power of cellular regeneration


Water retention in the epidermis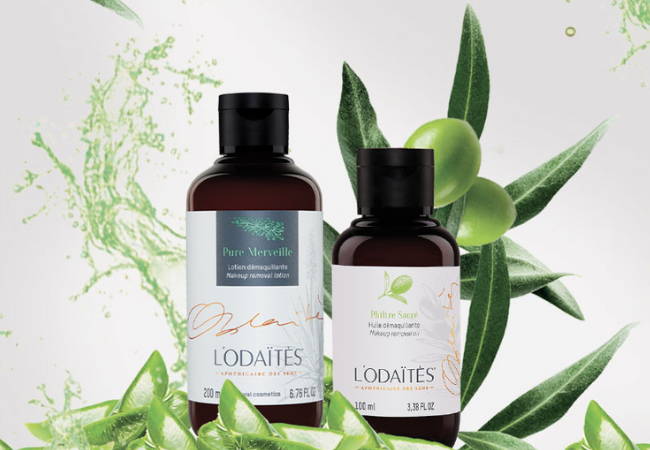 L'Odaïtès emphasises a purely natural composition with an aromatherapeutic signature in the intoxicating scent of neroli.
0% parabens, silicones, phenoxyethanol, PEG, dyes, phthalates and sulfates

A light, intoxicating and soothing scent of neroli
At least 97.5% natural ingredients

Mild and very gentle preservatives

Only botanical emulsifiers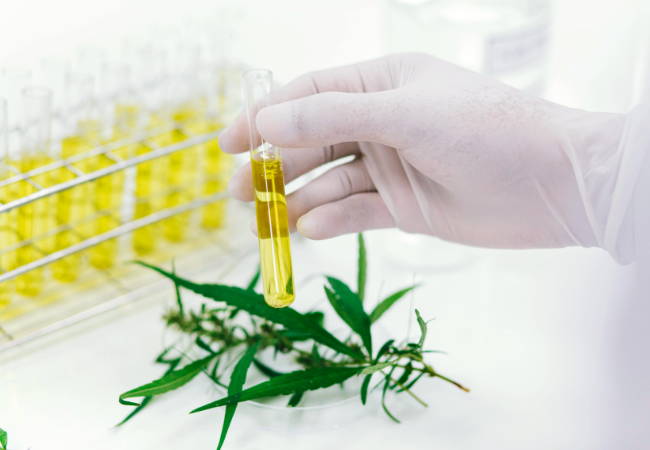 It uses only such extraction and packaging technologies (cold extraction, cold pressing, bio-fermentation, steam extraction) that allow the preservation of the maximum amount of active substances from plants.
Preservation of active substances in the plant components

Maintaining the highest quality of active substances
Penetration of active substances into different layers of the skin

Maximum freshness for effective results
WONDERFUL IS A PLACE WHERE BEAUTY AND NATURE LIVE IN HARMONY
To allow women to pamper themselves with premium natural beauty products – is the idea that gave birth to Wonderful. This ultra-selective clean beauty store believes certain natural or organic beauty products perform much better than conventional alternatives from big brands (usually with much bigger price tags). Wonderful offers products that, above all, deliver on their claims without containing any harmful substances. Every woman can choose to look after her skin without wearing a small petrochemical lab on it.
AFFORDABLE LUXURY
The mysterious appeal of exclusivity and luxury tends to be even more attractive if it doesn't come with sky-high price tags. The beauty connoisseurs at Wonderful carefully select and test every product in their portfolio on their skins to offer only the best. They focus on smaller, niche manufacturers whose products are limited. Therefore, the products you will find on the Wonderful online store are affordable and luxurious.
KEY VALUES? QUALITY AND STORY
Choosing brands is not an automated process. The relationship with suppliers is vitally important. Every Wonderful brand founder is a fascinating character who positively impacts the products they create with their unique personal touch. Every Wonderful brand has a captivating story to tell.
Instead of animals, product testing happens on the skins of everyone in the team. They enjoy that part the most! This daring team scrutinises every single ingredient to ensure only the clean, natural and organic ingredients make it to the final selection. Performance is the key, and customer satisfaction is of utmost importance. Only the products that deliver on claims are accepted and offered on the Wonderful online store.
WHAT WONDERFUL GUARANTEES FOR THEIR PRODUCTS?
Beauty comes from nature and passion. Wonderful guarantees the following for all products and brands in their portfolio:
Products come from smaller manufacturers and family businesses, for whom nature, organic farming, sustainability, eco-friendliness and outstanding performance of products come first.

Products are top quality in terms of formulations and deliver on their claims.

Products do not contain harmful substances or any traces of pollutants.
Each producer has a meaningful story, so Wonderful customers support something beautiful and exceptional.
TAKING A STEP TOWARD THE FUTURE
Natural and organic beauty products must replace conventional ones in the coming years. The team at Wonderful believes that there is always an alternative to conventional products that is more gentle on nature and the skin. On the one hand, there is no choice if human civilisation wants to continue to exist on this beautiful planet for centuries.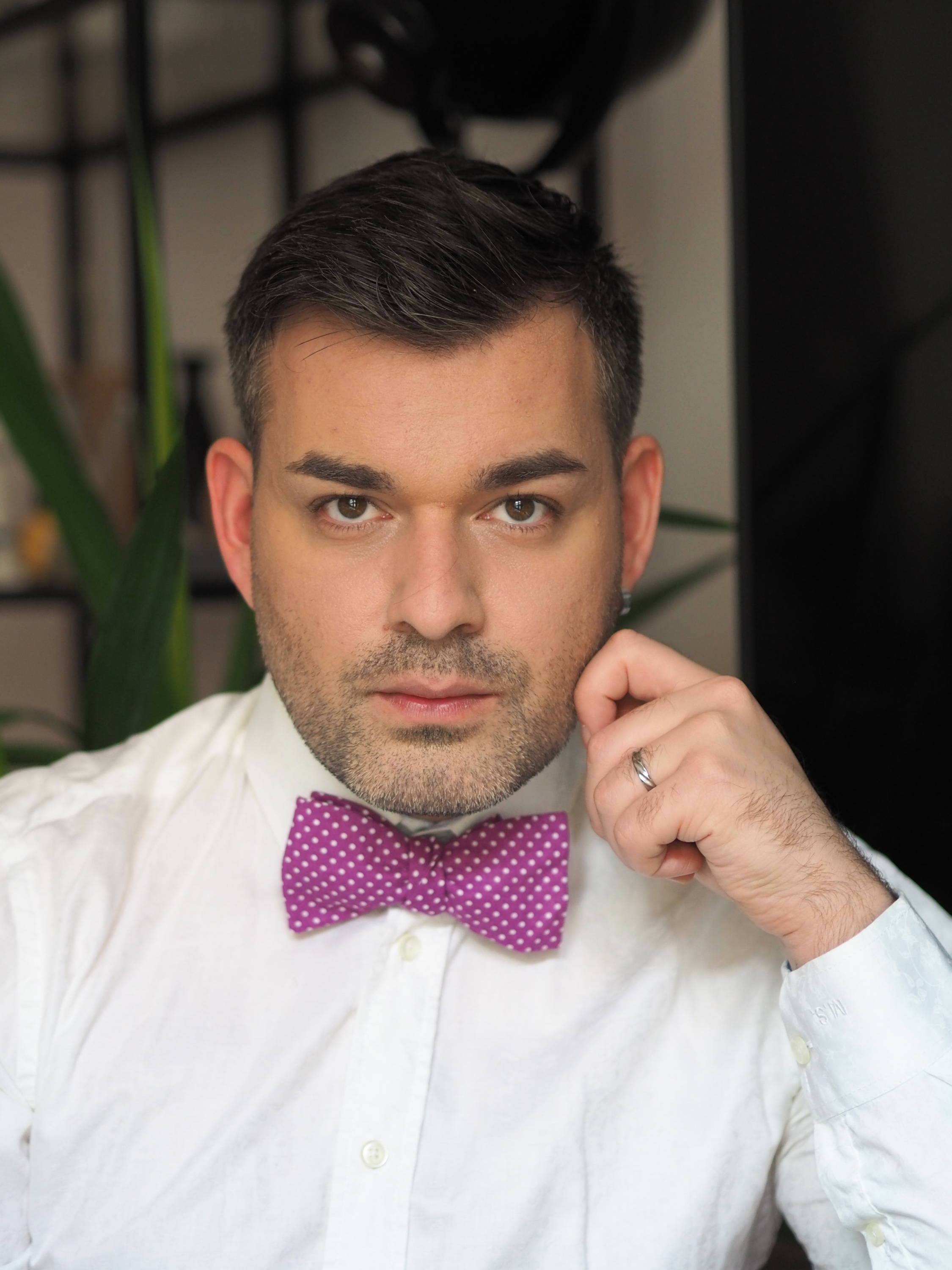 You are most welcome!
Greetings to you all; my name is Milan. I work in the Wonderful store in Prague. You are most welcome to visit me in the shop. I love to showcase our excellent skin care, unique perfumes and other wonders we have to offer. Please feel free to contact me if you have any questions.
I look forward to your visit.
Wonderful
Malatova 5
150 00, Prague 5
Mo – Fri: 10am – 6pm
+420 602 322 773
info@wonderful.cz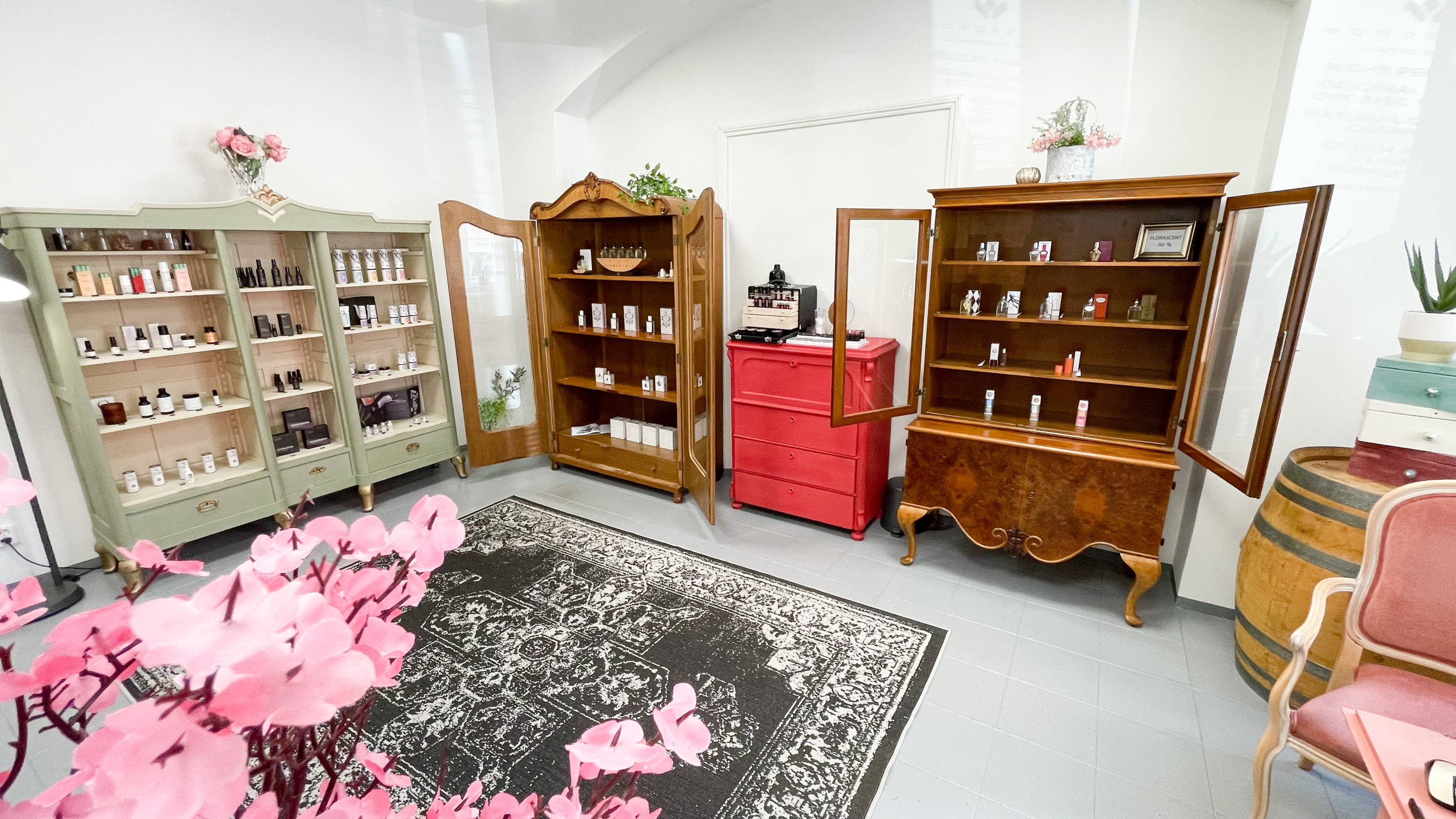 ORDER NOW AND SAVE 775 CZK! THE OFFER IS TIME LIMITED AND VALID WHILE STOCK LASTS!